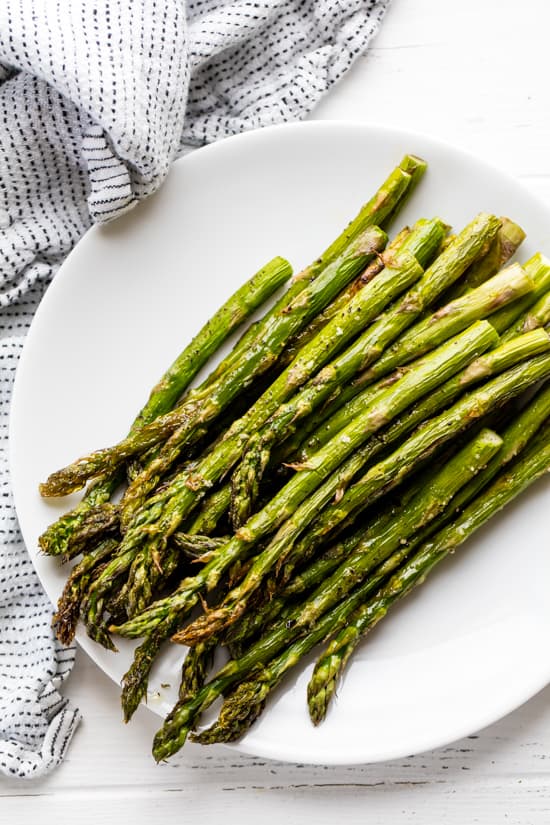 Baked Asparagus with Parmesan Recipe
1 pound asparagus


two tablespoons extra virgin essential olive oil


1/2 teaspoon salt, less or even more


1/8 teaspoon pepper, less or even more taste


1/2 cup loosely packed (about 1.5 ounces or 40g) shredded or grated mozzarella dairy product, in order to taste
1 Prep the asparagus:
Preheat oven to 400°F (205°C). Break or stop the woodsy ends from the asparagus spears. To have an added touch, if you would like use a vegetable peeler to peel the skins off the bottom of the asparagus spears for any more elegant presentation.
2 Toss with essential olive oil, salt, pepper, Parm:
Arrange the asparagus spears on the foil-lined baking sheet and coat using the essential olive oil. Sprinkle with salt, pepper and also the Parmesan.
3 Bake:
Bake at 400°F before the cheese starts to brown, 8-ten minutes.